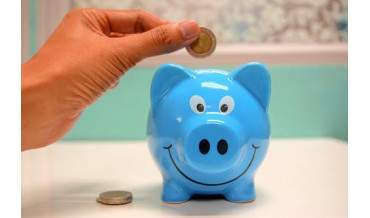 How to Save $1200/semester on Textbooks!
30/10/2017 | Admin
Tuition might be the most expensive item on the list of paying for college but paying for books is certainly the 2nd on the list. The prices of the books have risen a lot more rapidly in the past decade than any other expense a college student has to incur. According to the most recent survey data from the College Board the average full-time, on-campus undergraduate at a four-year school is estimated to have spent $1,440 on books and supplies during the 2019-2020 academic year. This year it's going to be even higher.
A recent analysis conducted by BooksGoat.com found that the price of textbooks of all kinds – including new, used and digital – are up significantly since the coronavirus pandemic hit this spring. Our survey covered over 100,000 students and the results were really eye opening; Overwhelmingly, 90% of the students took stress over prices of College Textbooks and had spent on average 12 hours online trying to find cheap books .
This is where BooksGoat come in. We have a collection of over 10,000 College Textbooks covering almost all the popular books in circulation. We sell International Editions with exact same content at 85% cheaper prices .
We are a small team committed to bringing College Textbooks at the Cheapest Prices to fellow College Students. We ship Worldwide providing great service & delivery timelines.
Check out our Collection and save over $1200/Semester!
International Editions is the way for future!
International Editions are simply the best option if you are a cash starved college student looking to save money on books. Books are one of the top expenses a college student has to incur in their student life. Buying International Editions are the smartest way to save money and invest it in what matters the most.
Please find below the FAQs that should help with most of your queries.
What are International Editions Textbooks ?
An International Edition is simply the International counterpart to a US Edition . These books are printed by the same publisher in different countries. These editions can have different covers, ISBNs and same content.
Why are International Editions Cheaper ?
These books are made available in countries with lower purchasing power. Publishers sell books in various countries based on the per capita income of that country. We are simply procuring them from those countries and passing the benefit to consumers.
Is it legal to buy International Editions?
Yes! International Editions are 100% legal. Textbook publishers would love for everyone to think otherwise but courts have time and again asserted your right to purchase International Editions. You can read more on this in this NY Times article ( https://www.nytimes.com/2003/10/21//students-find-100-textbooks-cost-50-purchased-overseas.html )